Property Information:
Available: Yes
Address: 601 Portage Street, Kalamazoo MI 49007
Status: Available
Price: Lease $10.50 PSF/Modified Gross
Size: 3,878 SF Building with retail/commercial capability and attached 4,200 SF warehouse
Types: For Lease, Industrial-Service, Retail, Warehouse
601 Portage Street is situated on one of the busiest corridors to downtown Kalamazoo and is less that a mile from the heart of the city. This one-story, for lease property is comprised of a 3,878 SF retail/commercial space and a 4,200 SF warehouse space. The open warehouse includes inside semi-height dock with a 14′ roll-up overhead door. Neighbors to this property include; Zoetis Pharmaceutical, WMU School of Medicine, and Bronson Hospital, all within walking distance.
Download Property Flyer
Photos: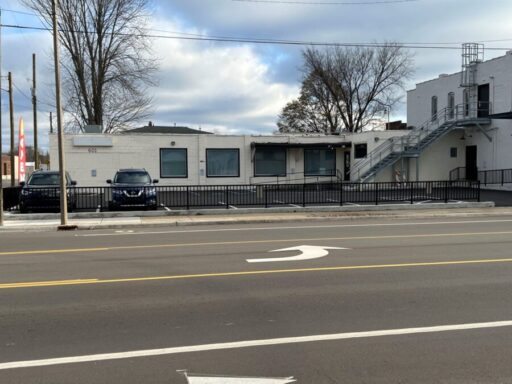 Property Map: