Property Information:
Available: No - sorry, this property is no longer available.
Address: 401 S. US-131, Three Rivers MI 49093
Status: Under Contract
Price: $385,000
Size: 1.17 Acres
Types: For Sale, Land
Three Rivers Development
The property consists of a 1.17 acre site, located in City of Three Rivers with 210 feet of frontage on US-131. This parcel is contiguous with Walgreen's and Diamond Creek Country Store. This land is centrally located around Walmart, Meijer, Home Depot, and Menards among many other major retailers. It has a shared ingress/egress easement provides access to both US-131 and Millard Street.
download property information sheet
Photos: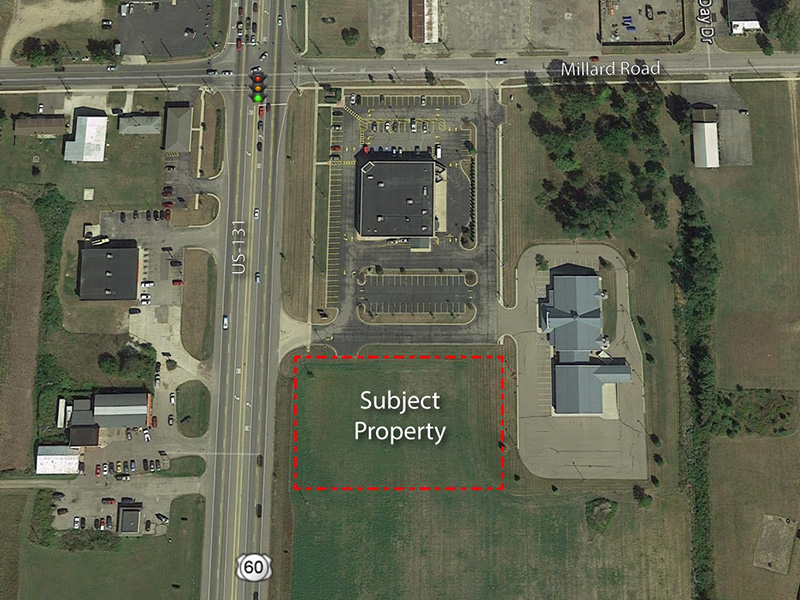 Property Map: