Property Information:
Available: No - sorry, this property is no longer available.
Address: 3275 Cooley Court, Portage MI 49024
Status: Leased
Price: 18.50 PSF/Gross
Size: 2,134 SF
Types: For Lease, Professional Office
This suite is offered in its "as is" condition. Current suite conditions include newly painted walls and trim, new carpet squares, new base, suspended ceiling with all new drop-in LED lighting, distributed electrical, fully wired for phone and data (cat 5), newly finished kitchen with cabinetry, sink, refrigerator, and LVT flooring, etc.
Other suite features include: (a) located at the main lobby entry door; (b) operable windows with blinds; and (c) fire (smoke and heat rise) detection. The building bathrooms and suite HVAC units are located in the building's common area. The building also has a Door King system for consistent front door locking and unlocking and after-hours passage; and internal building music. The Cooley Court Medical Park offers fiber by CTS, and a common front entry tenant marquee monument sign, and roadside tenant directional signage.
Download Property Flyer
Photos: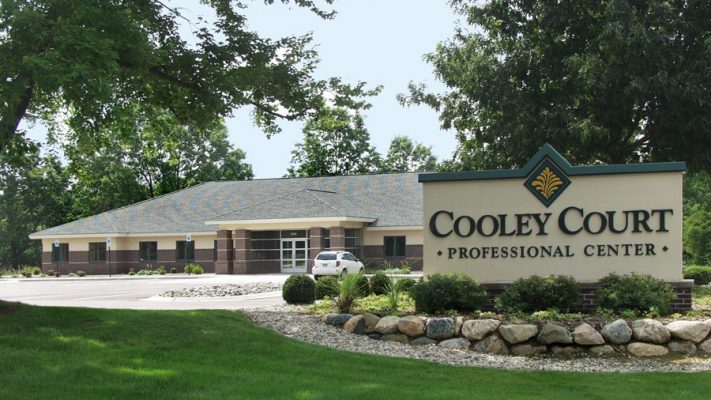 Property Map: