Property Information:
Available: Yes
Address: 8048 Shaver Rd, Portage MI 49024
Status: Available
Price: $11.00 PSF/Modified Gross
Size: 3,473 SF
Types: For Lease, Professional Office, Retail
This 3,473 sq.ft. single-story building was the former home to Spring Crest Window Coverings.  Great location near many major retailers.
If you would like more information or to schedule a tour, please contact Rick DeKam at 269-323-0717 or 269-207-5430.
Photos: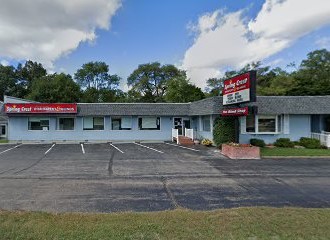 Property Map: